Mayor James Reid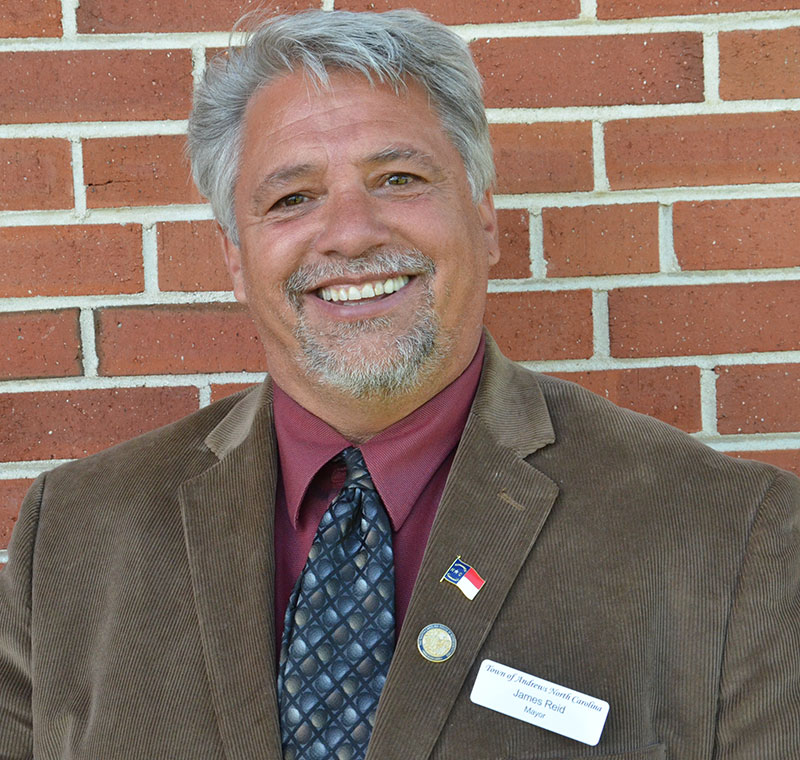 James Reid has been involved with politics for over 19 years. He served as Mayor Pro Tempore for the Town of Andrews from 2001-2009 and Alderman for the Town from 2009-2013. He ran for Mayor of Andrews and was elected in November 2017.
James was born and raised in Andrews by his parents, Clyde and Wanda Reid, along with his seven siblings. He graduated from Andrews High School in 1987. James started his business, Reid's Tree and Lawn Service in 1993 and continues to serve the surrounding area.
His love of Andrews shows in his daily Facebook Live posts and the many other functions and duties he performs as the Mayor and hopes to continue to serve the residents of his home town of Andrews, North Carolina for many years to come. James has three children and three grandchildren, who are the light of his life.